| | | |
| --- | --- | --- |
| Item Selected | : | Quilt #13740 - Remembering Mother |







Opening Bid
:
$40.00
Current Bid
:
$325.00
Bid Increment
:
$5.00
Minimum Bid
:
$330.00
Bidding on this item has ended.
High Bidder
:
#801
Bids Placed
:
34
Times Viewed
:
14975

Show Bid History

Time Remaining To Bid

CLOSED



** See Full Description Below **


Description of Item
Remembering Mother
Rhonda Dort
Houston, TX USA
Width: 12" Length: 8.75"
Materials/Techniques: This quilt is a combination of old and new. It incorporates her vintage handkerchief, a small part of an old pillow case trim as well as many vintage Mother of Pearl buttons. I've also used a piece of new ivory machine embroidery that has been hand embellished. Her cross stitch "Mother" bookmark added another personal touch to this piece. After placing the ribbon-work I hand beaded and embellished the entire quilt.
Artist Statement: This was a wonderful experiment dedicated to using little pieces of this and that found as I cleaned out my Mother-in-Law's linen closet after her Alzheimer's related passing in Sept. of 2012. It was a joy to make this quilt!
Dedication: Dedicated to Arline, we miss you so very much!
This quilt has Fast Finish Triangles.
Read more about this quilt here.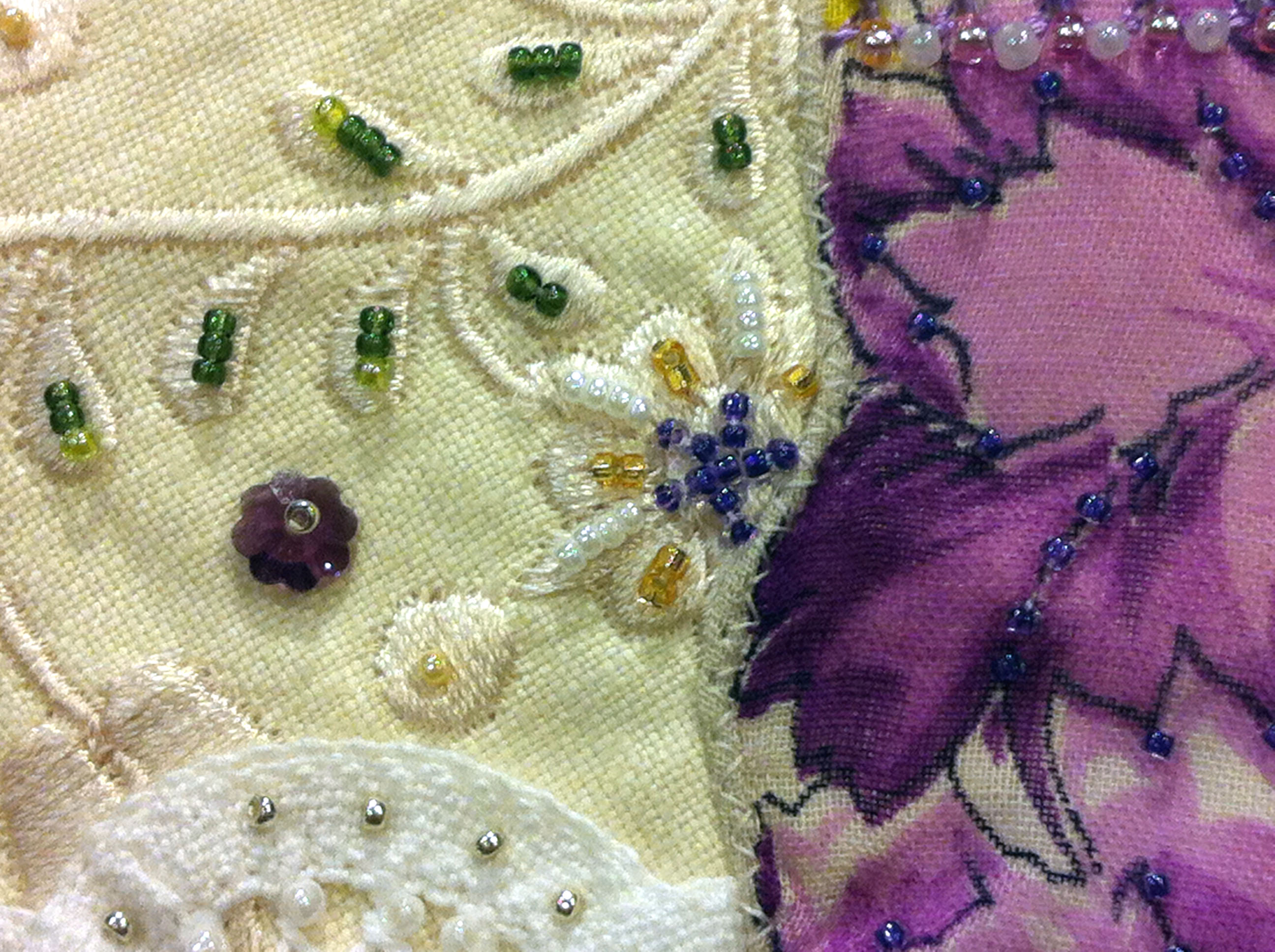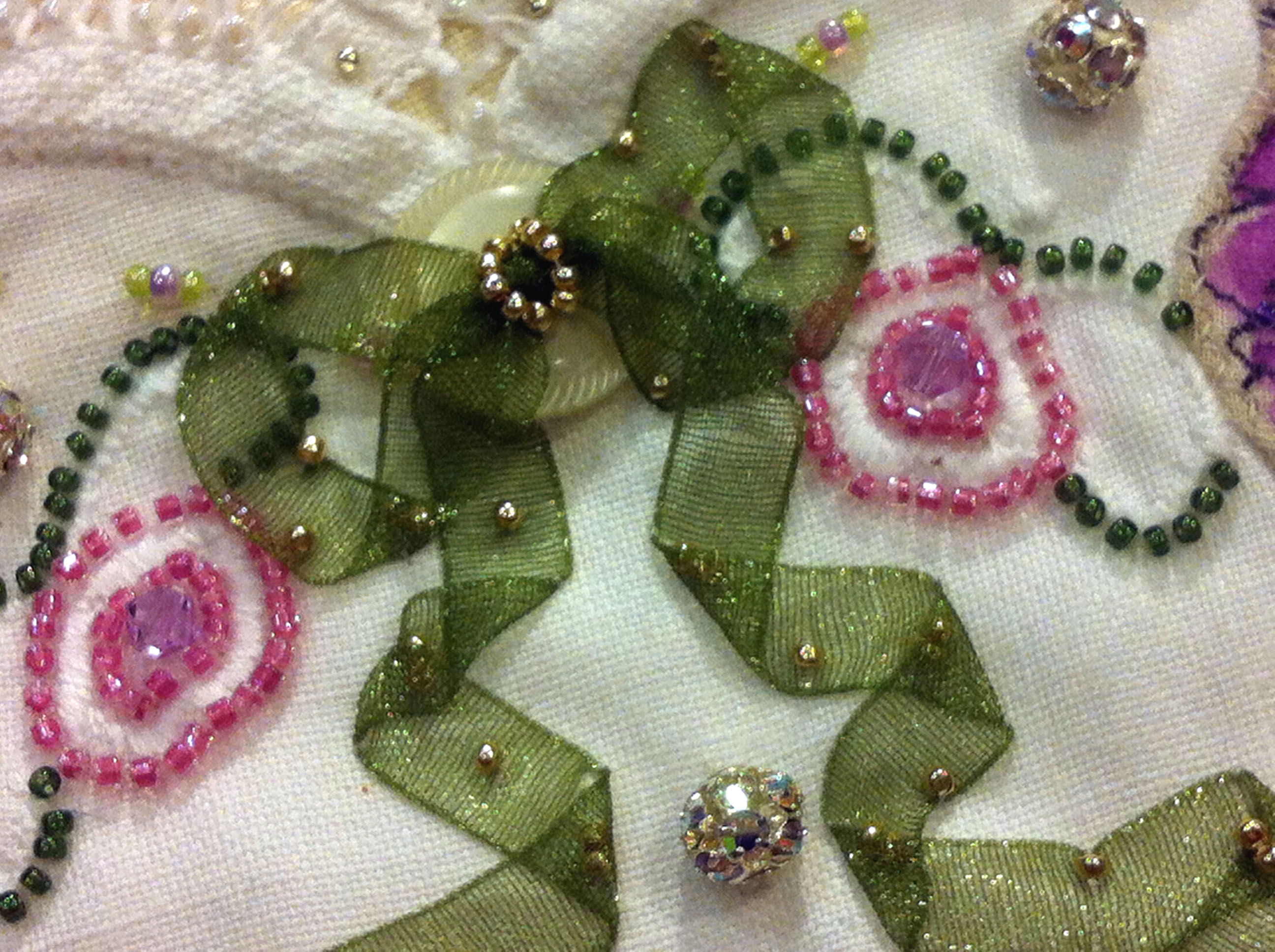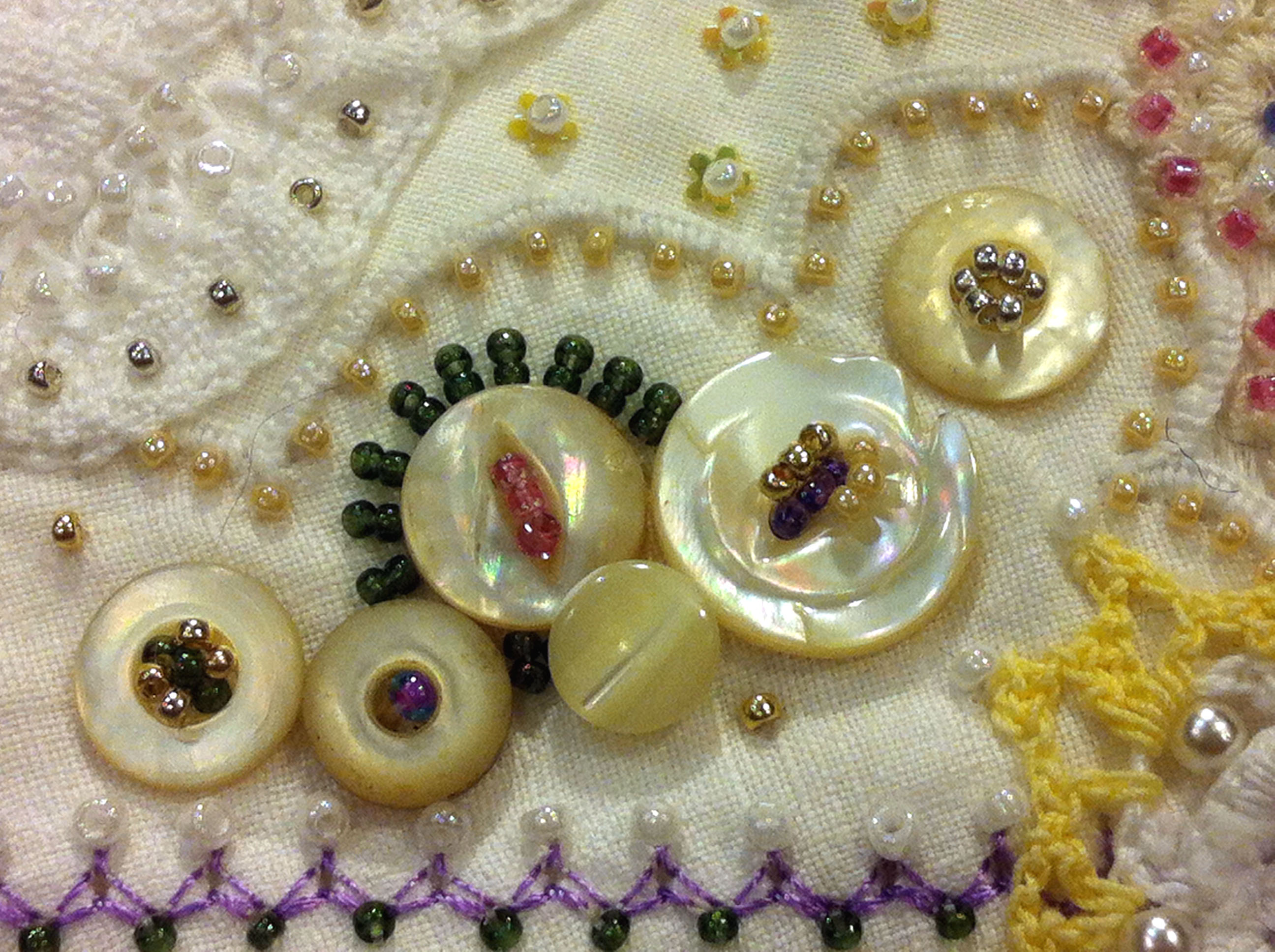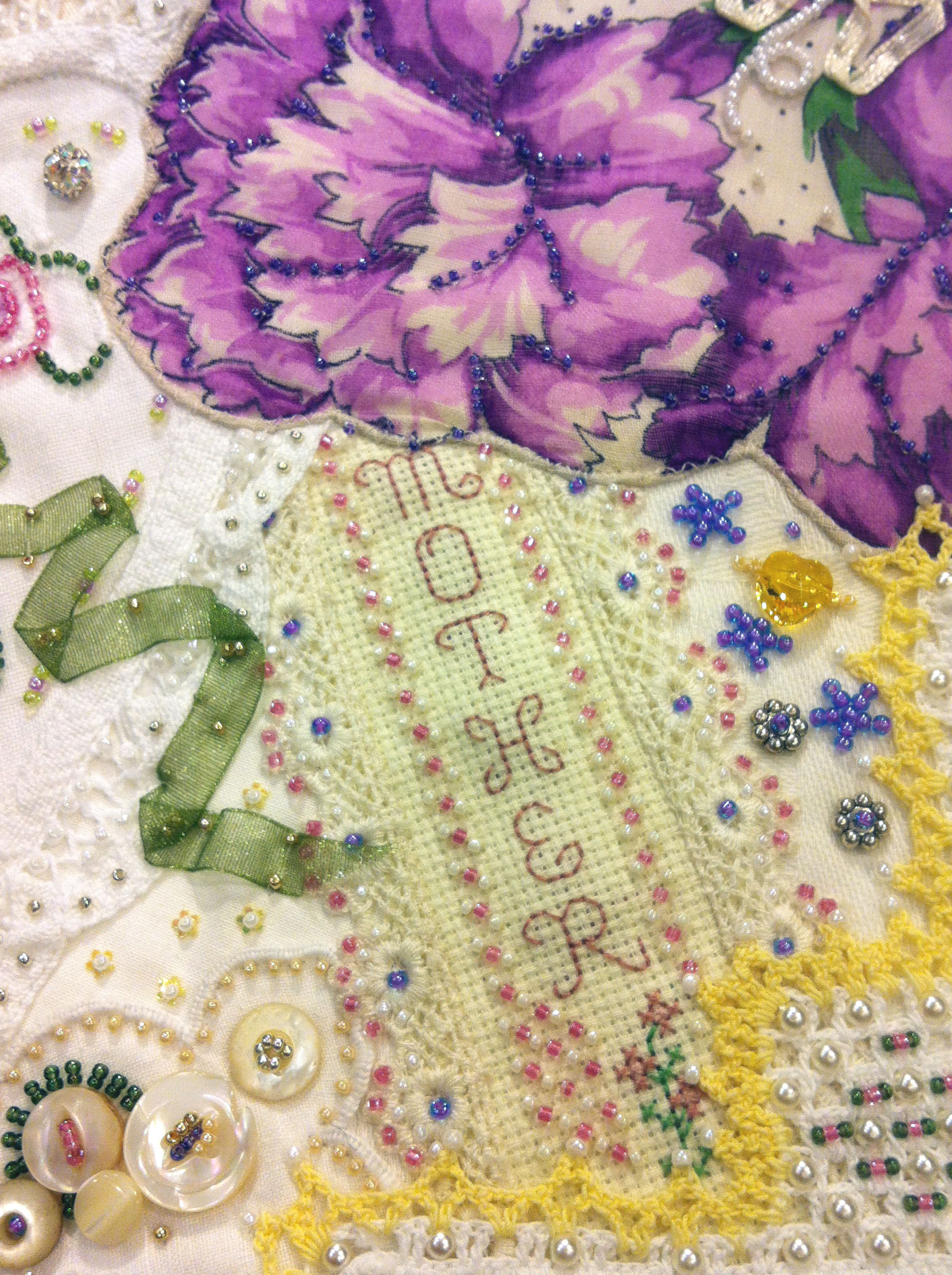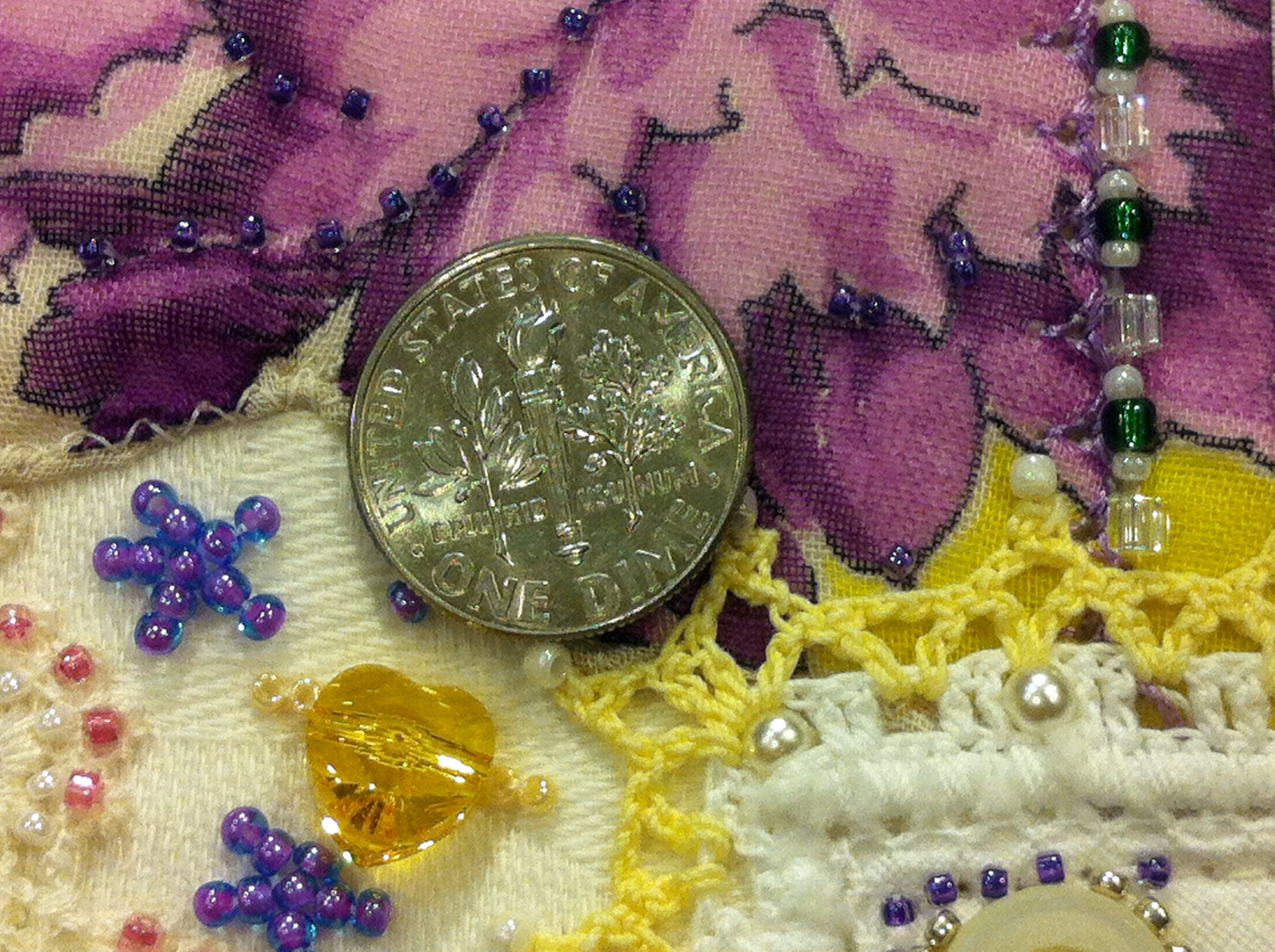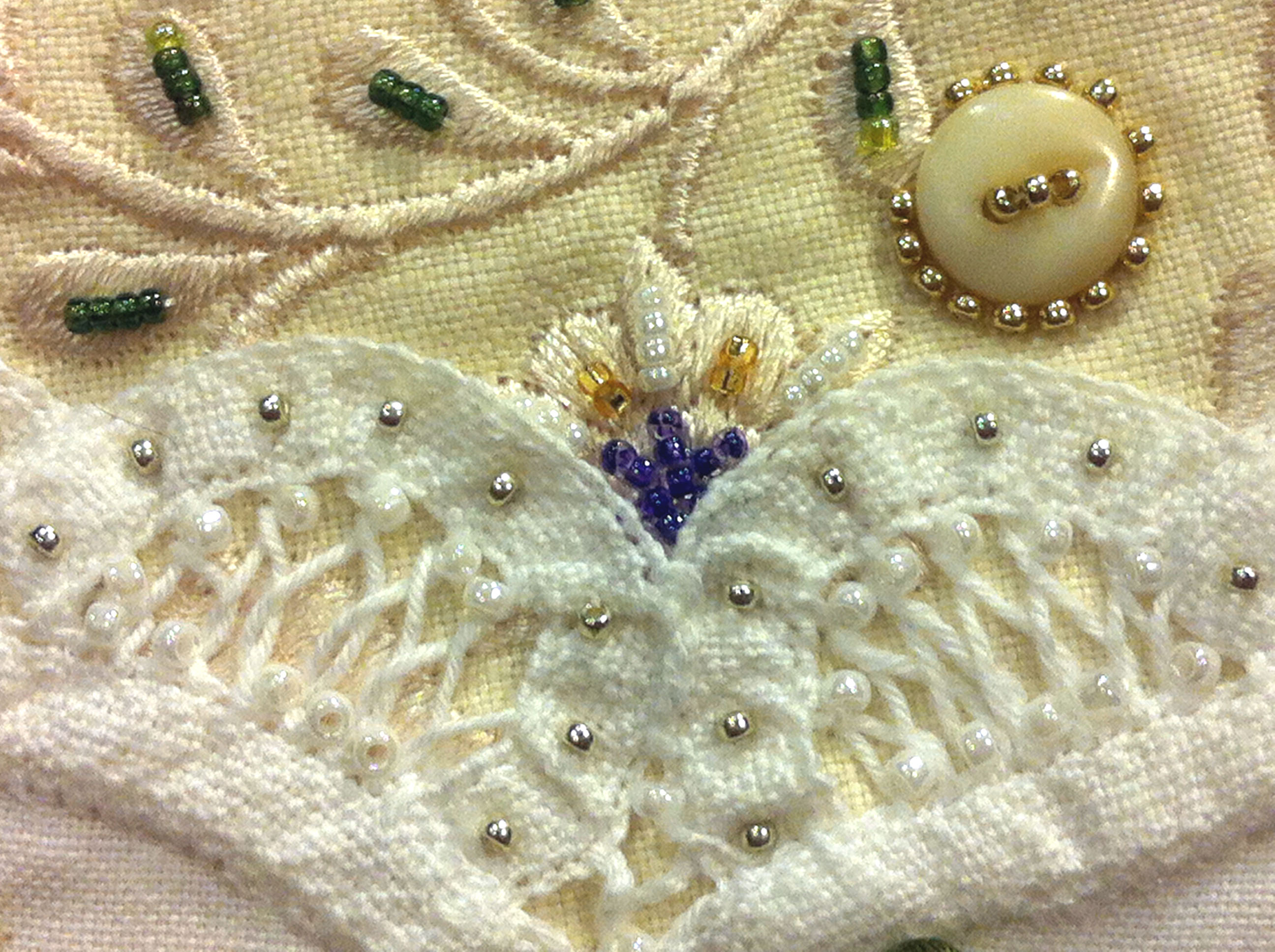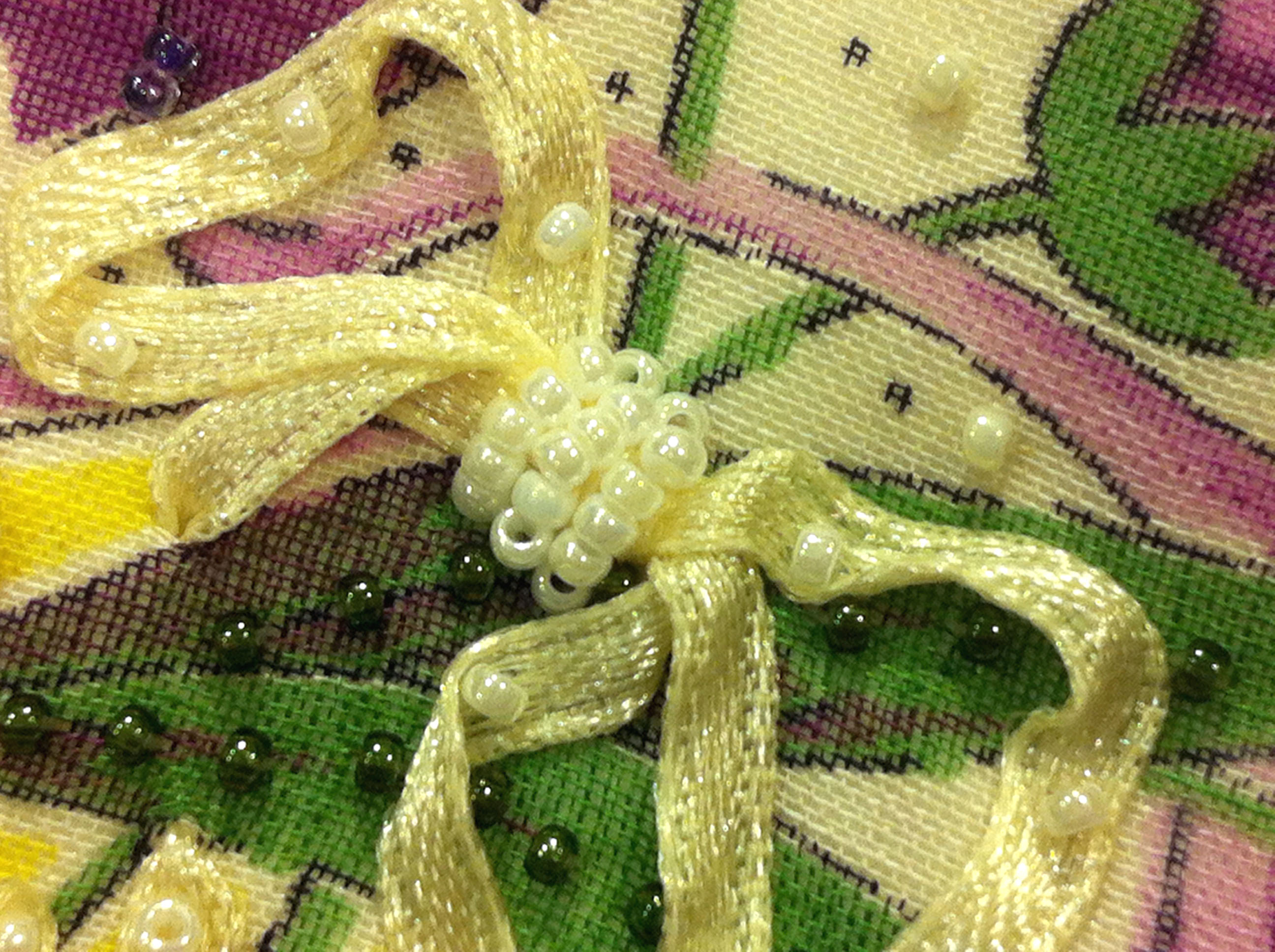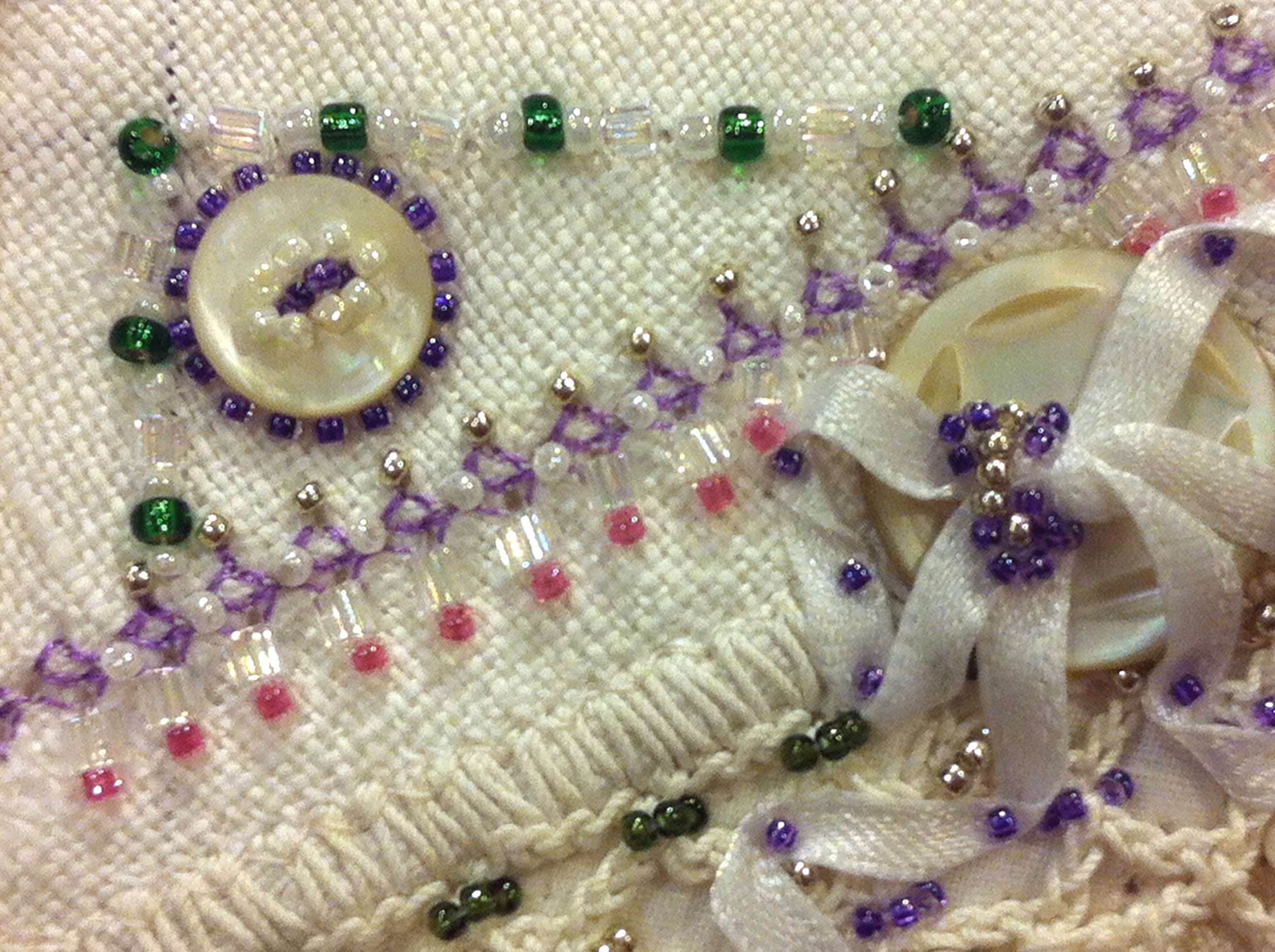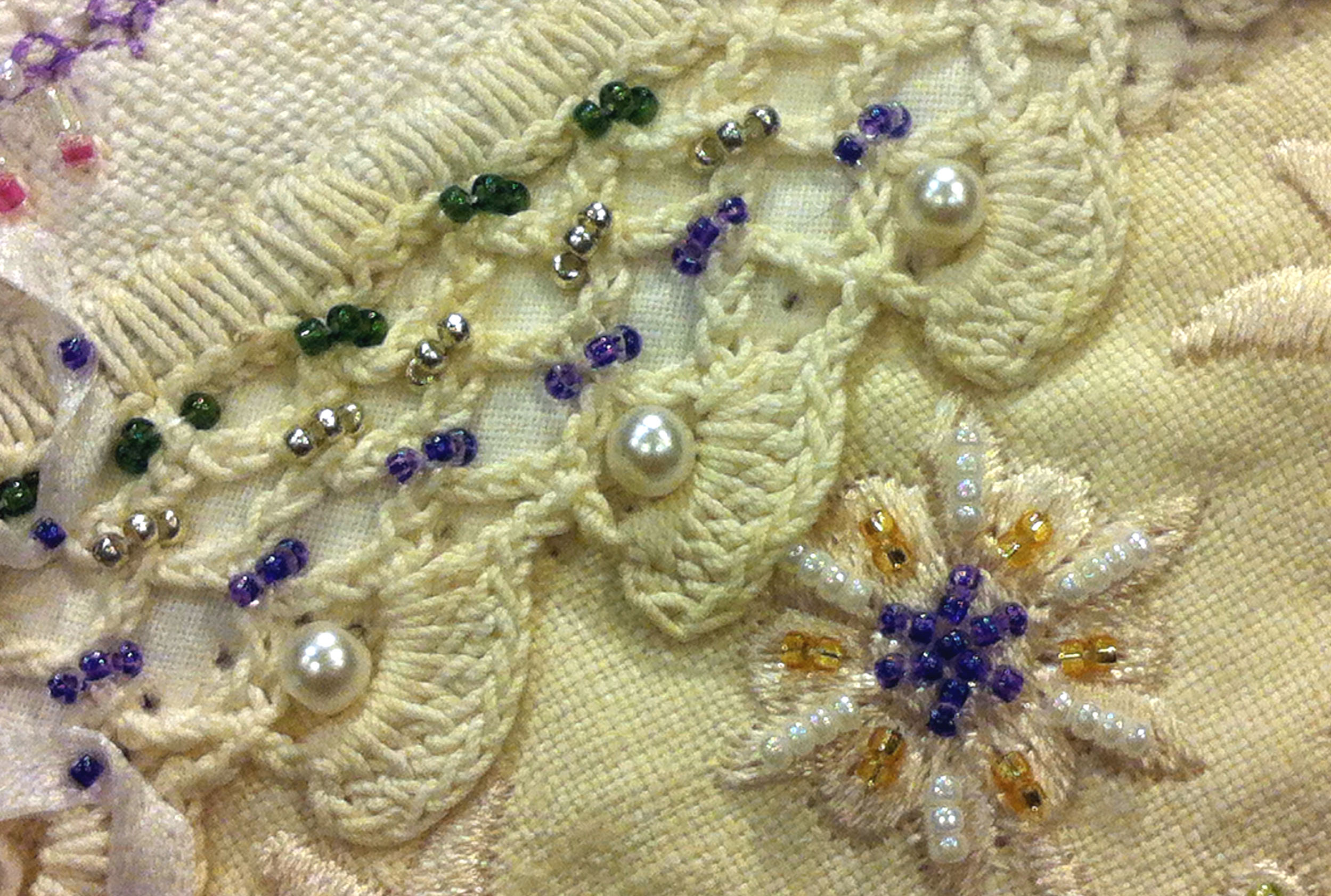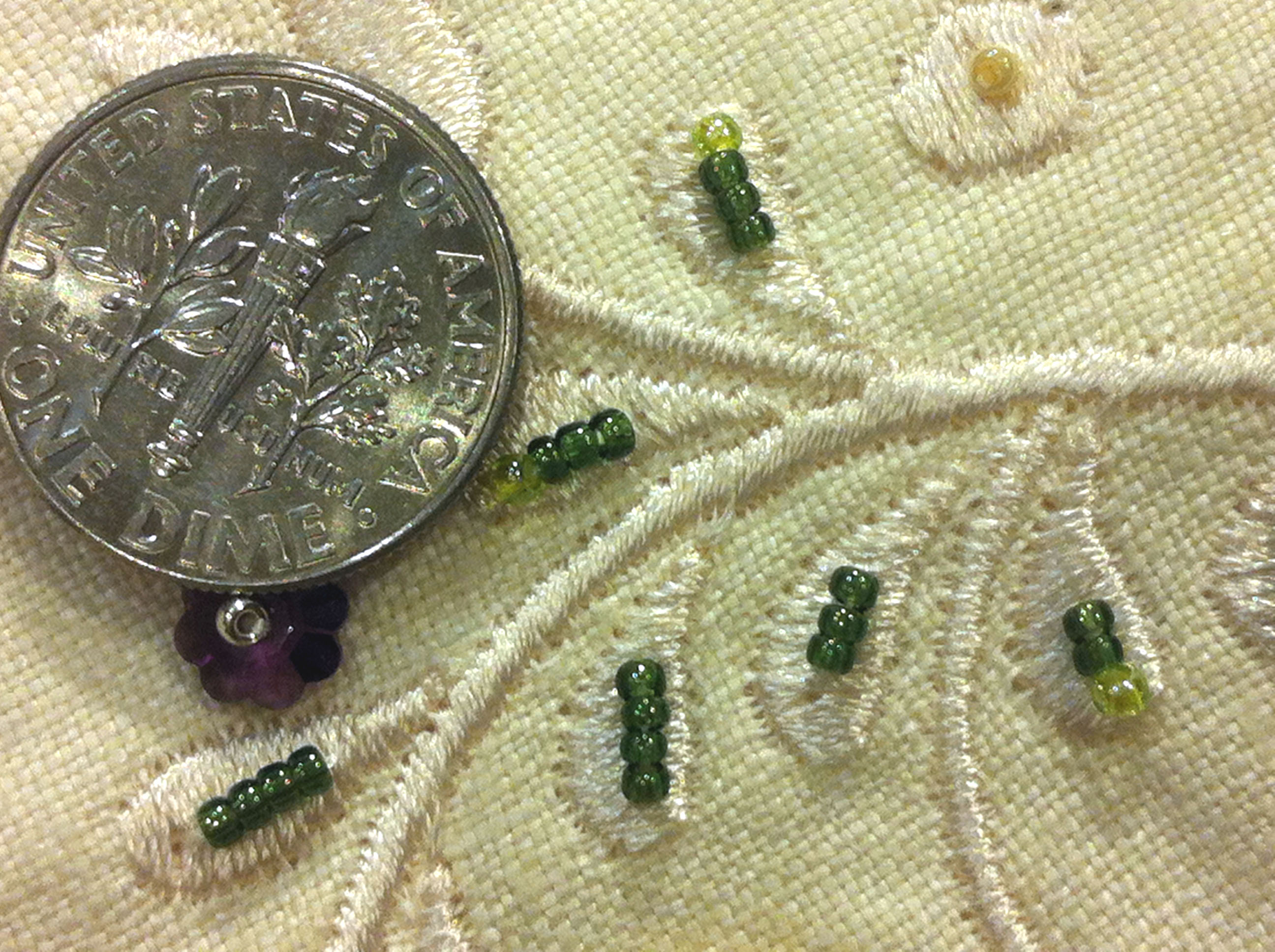 Shipping Details
Actual Shipping