Welcome to our Online Auction Site
Monday, April 25, 2016

Bear Creek Golf Course
Even if you're unable to attend Camp Summit's 21st Annual Golf Tournament, you still have the opportunity to bid on items and help Camp Summit raise money for camp programs & camper scholarships! We encourage you to share this information with family & friends and to bid on any items that interest you.
The Camp Summit Auction is 2 auctions in 1: Online & Silent. Here's how it works:
1. Online Bidding is now open for Items #101-299.
2. Online Bidding for Items #101-199 will remain open until the end of the event on Monday April 25th.
3. Online Bidding will close at 5:00 P.M. on Sunday, April 24th, for Items #201-299 ONLY. High bids for these items will be transferred to the Silent Auction at the tournament on Monday, April 25th, where event attendees may resume bidding on them at 11:30 A.M. If nobody at the tournament outbids you, you will be the winning bidder.
♦All auction items will be awarded to the highest bidder. Winners will be contacted by e-mail within 24 hours of the auction's end.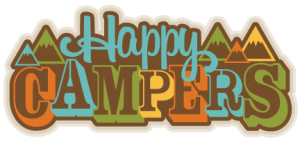 The price to provide a great camp experience for a foursome of our remarkable campers to attend camp is $5,600.
Our goal is to collectively, as a field, raise $5,600 for Camp Summit. Your gift will help us provide our campers with all the benefits of camp, such as horseback riding, adapted archery, SNAG golf, swimming and much more!
Please click the link below to donate ANY amount
Thank You for Supporting Camp Summit's Remarkable Campers!