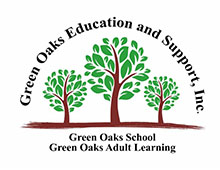 Amount raised so far: $104,310.00
Contact Michelle Pollard or Liz Hammond Green Oaks Education and Support, Inc. 817-861-5000 info@greenoaksschool.org
To make a Monetary Donation enter your donation amount below:
Sheraton Arlington Hotel
1500 Convention Center Drive
Arlington, TX 76011
FREE WIFI connection!
Network: Sheraton_Meeting_Wifi
Code: greenoaks

Phone battery running low?
We have a limited number of battery power banks that we can loan out at the check-in desk.
There's No Place Like Green Oaks
Welcome To Our Online Auction
Please join us as we enjoy a delicious meal and bid on great items during our live and silent auctions. The event will feature our students, staff, and sponsors as we declare that "There's No Place Like Green Oaks." Cash Bar available.
Saturday, March 3, 2018 From 6:00 PM to (;00 PM CST
Want to support Green Oaks, but can't attend the event?
Purchase raffle tickets: CLICK HERE!
To Purchase Event Tickets CLICK HERE!