Houston A&M Club and Frost Bank
Present 2023 Coach's Night

Benefiting Club Programs & Scholarships While Fostering the Aggie Spirit in Houston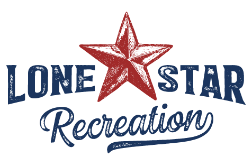 Lone Star Recreation Presents An After Party Featuring Roger Creager '93
Table Sales have closed. Please contact Amy Blaase at 281-541-1036 or Amy.Blaase@AggieNetwork.com with any questions.
May 8 | 5pm
Bayou City Event Center - 9401 Knight Rd., Houston 77045
HOW TO BID
If you are attending, use the link/login on the email – "HAMC Coach's Night - Guest Registration & Login Information" – you received to bid. If you can't locate your email, click on Login above & then click on Forgot Your Password. Also, to expedite check in at the event, click on Express Check-In.
If aren't attending, or are attending but your email wasn't provided, begin by clicking Register above to create a login. Please save your login information.

ALL BIDDERS
A credit card is required before you can complete your 1st bid. You can do this by clicking on My Account and then My Personal Info. Click on the Update Settings & Setup Express Pay button, then add your credit card information.
The auction catalog is on the left sidebar. Click on an item to bid or for more information about it. To bid, click on Bid on This Item Now.
The screen displays the current high bid, bid increment & the minimum next bid. The Your Bid box shows the minimum next bid. Place a single bid, at the Your Bid amount by checking Regular Bid, OR place a maximum amount you wish to bid by updating the Your Bid amount & checking Auto Bid. Auto Bid automatically rebids for you when you are outbid, up to the maximum you have specified.
Click on Submit Bid to complete your bid.
You will receive text notifications when you've been outbid. If using Auto Bid, the outbid notice will be followed by a "You are the high bidder." text, & you do not need to rebid. Winning bidders will receive a text at the end of the auction that they have won an item(s).