Welcome to our online auction site!
This is our main fundraiser and helps to provide operational funding for the DentonGOP throughout the year.
Want to Help Even More? Click Here To Become A Sustaining Supporter
As Republicans, we are fiercely dedicated to the protection of our freedoms. Outsiders are working daily to silence Republican voices in our most conservative counties in an attempt to make Texas a swing state and override conservative values and principles at a national level.

Your support is critical to sustaining day-to-day efforts to build the Republican brand, make sure we are heard on election day by turning out Republican voters, and supporting Republican candidates locally and state-wide.

Guest Speaker – Candace Owens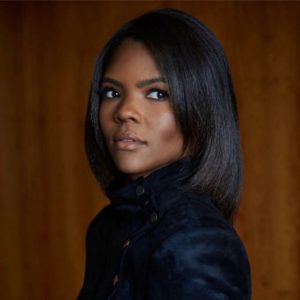 Candace Owens is the founder of the BLEXIT foundation, an organization dedicated to driving conservative principles into urban communities.
Owens exploded onto the scene in the summer of 2017, gaining notoriety through her political vlog series on Youtube. She has since spoken at over 50 American Universities, challenging the leftist status quo and insisting that students think for themselves. With over 250 Fox News appearances over the last year alone, Owens has substantiated herself as a leader among the growing youth conservative movement.
Dinner Details:
Date: February 15th
Place: Embassy Suites by Hilton Denton Convention Center
Time: 5:00 Doors Open, Silent Auction, and Campaign / Business Headquarters opens
5:30 Private Reception
6:15 VIP Reception
7:15 Dinner
Attire: Black Tie Optional
Contributions to the Denton County Republican Party are not deductible as charitable contributions for income tax purposes. Funds received in response to this solicitation will be subject to federal contribution limits. Contributions from foreign nationals are prohibited by law. Your contribution to the Denton County Republican Party will be deposited into the Party's federal account unless otherwise designated or prohibited by law. Federal law requires us to use our best efforts to collect and report the name, address, occupation, and employer of contributors. The funds you are contributing must be your own personal funds and not those of another person, and not from the general treasury funds of a corporation, organization, or national bank. You affirm that you are making this contribution via your personal bank account or credit card or debit card for which you have a legal obligation to pay, and not through a corporate account or business credit or debit card. This is political advertising not authorized by any candidate or candidate's committee and is paid for by the Denton County Republican Party's Denton County Victory Fund.