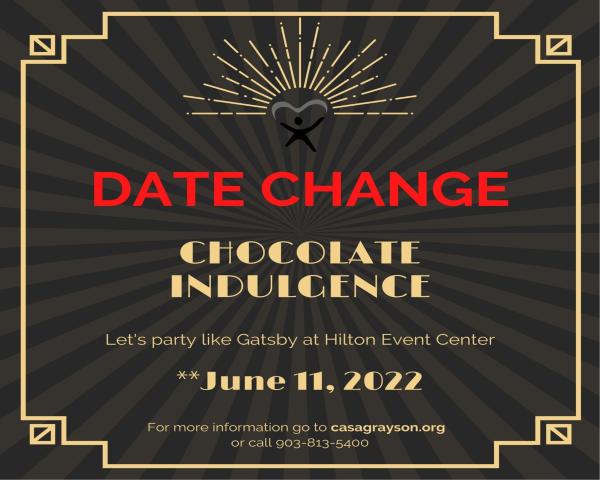 Our 24th annual Chocolate Indulgence fundraiser is scheduled for the evening of June 11, 2022 at the Texoma Event Center!
We plan on it being a great evening of fun, dinner, and dancing as always! There will also be live and silent auctions, as in years past.
Chocolate Indulgence raises important funds so that CASA volunteers can continue to serve those in the Child Welfare system of Grayson County by speaking up on their behalf in the courtroom.
We greatly appreciate the community's commitment to the foster children of Grayson County and the volunteers who strive to bring hope and stability into their lives. We ask that you please continue to support our efforts on behalf of so many young victims of abuse and neglect by sponsoring or donating.
Auction Starts In 15 days